Doll Makeovers Making a Difference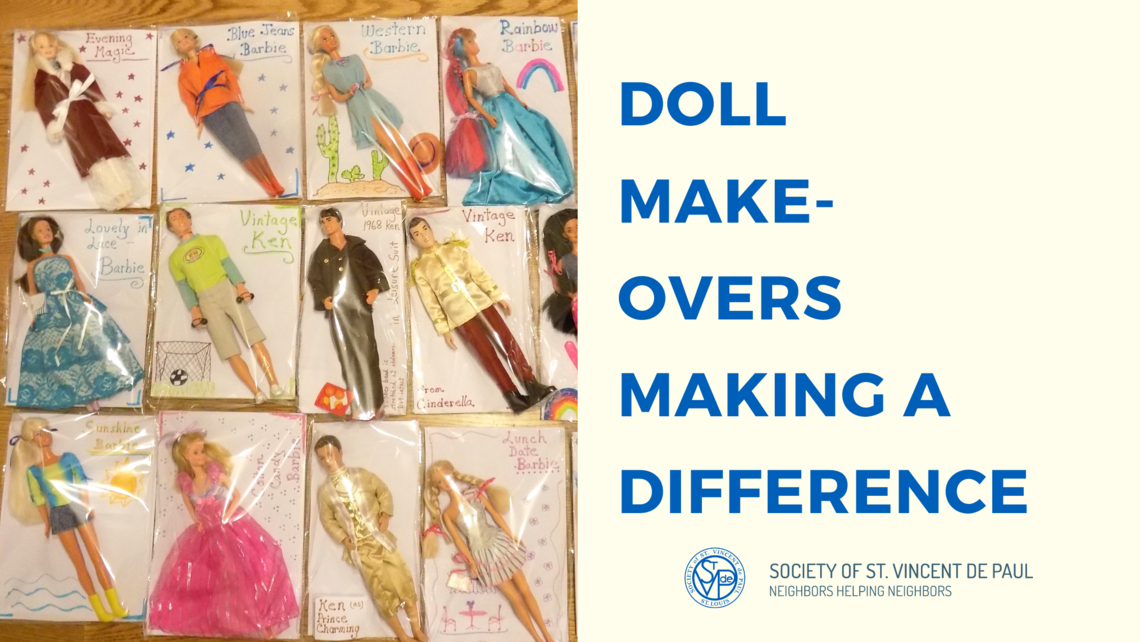 What can be done for the old, well-loved dolls that end up in the donation bin?
At the St. Charles location, a Vincentian found a way to give them a second chance.
Old dolls were often messy, with tangled hair and missing or mis-matched clothes. Sometimes the only solution was to throw out the dolls—but this Vincentian saw an opportunity.
She cleans them, brushes their hair, tidies up their clothes, and then creates unique packaging for them, giving them names like "Lunch Date Barbie" or "Western Barbie."
The dolls are a hit, and fly off the shelves, usually going for $5-12 per doll.
Giving these dolls a makeover is a great way to recycle them and give them another life – but it's hard work to do alone. A troop of girl scouts helped clean and makeover the dolls, while the Vincentian finished the packaging.
We could all benefit from the creativity like this Vincentian showed. Let's keep our eyes open for chances to use our unique gifts to help our Neighbors in Need.
February 5, 2021 - 2:27pm