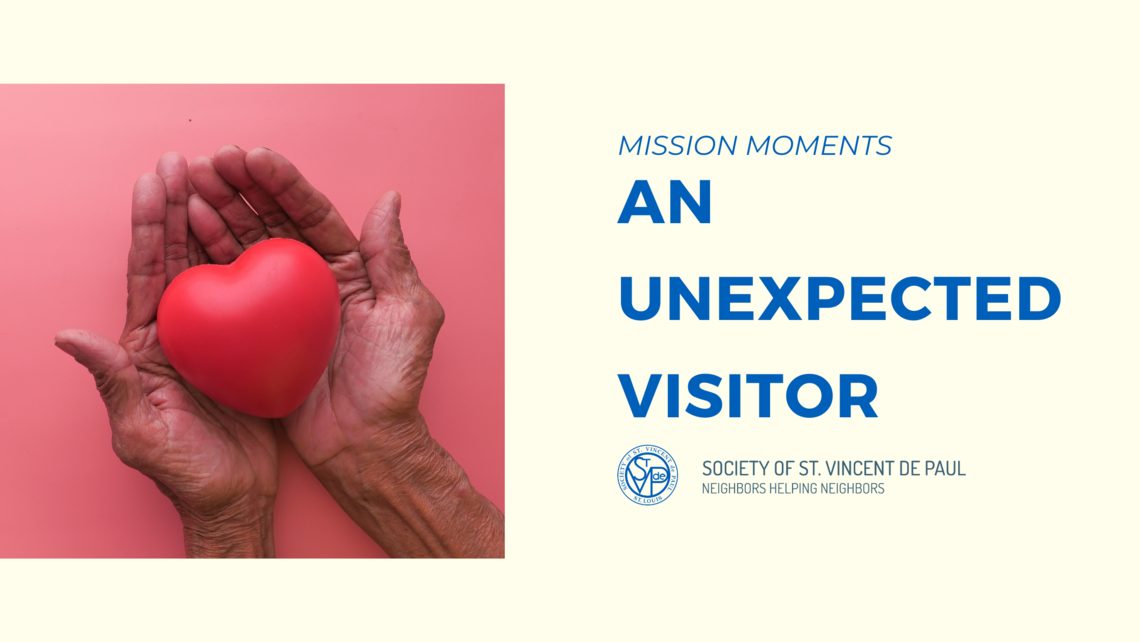 In late February, a man was dropped off at the National Council Office in a taxi. He had been in the hospital for three days, and the cab driver brought him to the National Council Office instead of the SVdP homeless drop-in center in East St. Louis. The man had no shoes and was dressed in flimsy, disposable hospital scrubs.
He had no transportation, no clothes, and he could barely talk or stand on his feet.
While the National Council staff went to get him food, Ryan Carney called Craig Korte at the Creve Coeur Thrift Store to ask if he could spare a pair of shoes, a shirt, and pants. Craig responded immediately and filled a large bag with 3 pairs of shoes and several pairs of pants and shirts.
The man's face lit up when he saw the clothes. He took each item out, inspected and folded it, and bragged how good he would look in his new clothes.
The difference this act of kindness made was indescribable. It helped bring him to his senses, and soon after, he was communicating more clearly. SVdP was able to reconnect him with his case worker and get him to the shelter.
A big thanks to Craig, his team, and the staff at the National Council Office for this wonderful display of Vincentian service to those in need.