5 Fun Facts About Our SVdP Thrift Outlet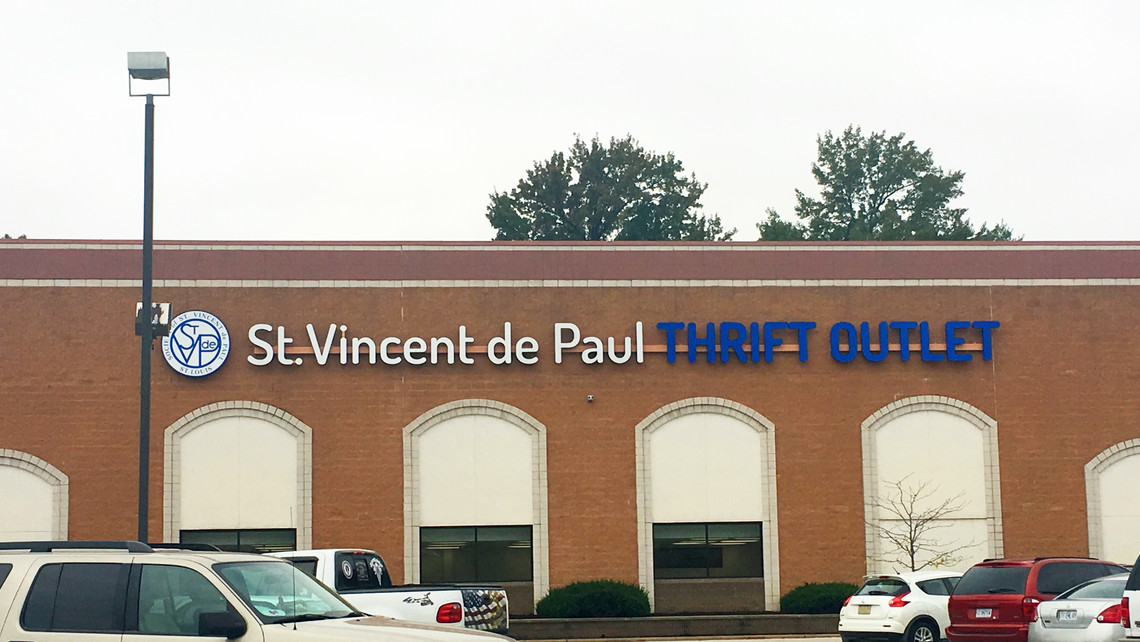 1. The Thrift Outlet is our 10th SVdP Thrift Store in St. Louis.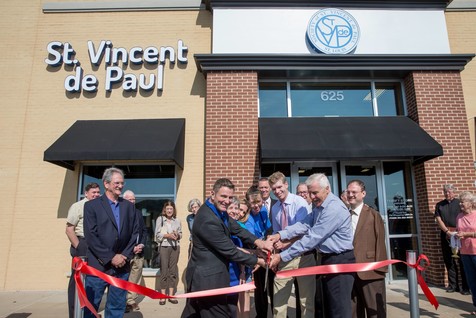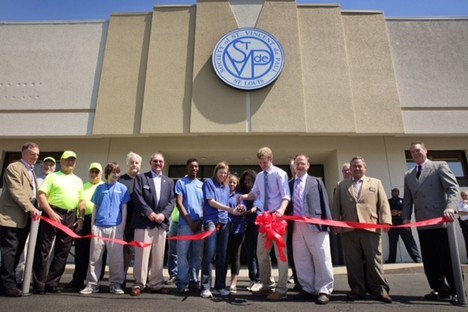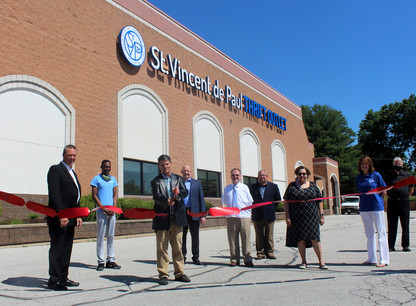 Fenton Ribbon Cutting                         St. Ann Ribbon Cutting              Cool Valley Outlet Ribbon Cutting
We also have locations in Ballwin, Kingshighway, Creve Coeur, Dellwood, Fenton, Florissant, Lemay Ferry, St. Ann,  and St. Charles.
Click here for our store locations
2. It's the first SVdP Thrift Outlet in St. Louis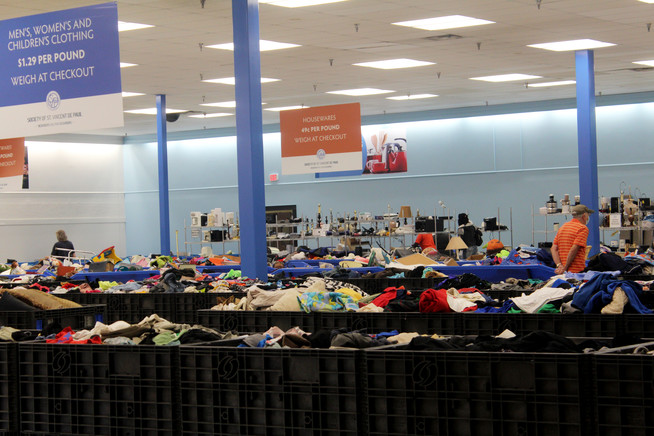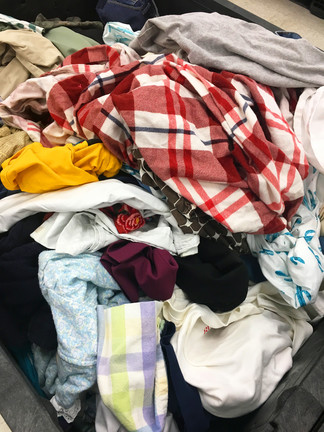 Unlike our other locations, merchandise at the SVdP Thrift Outlet is placed in bins and paid for by the pound. While we also have furniture, electronics and mattresses, any clothes, glassware, decor, toys and other items you find in the bins are placed on a scale and the price is determined by how much they weigh. It's a great deal you won't find anywhere else!
3. The Outlet Store also houses our Trucking Department and Distribution Center.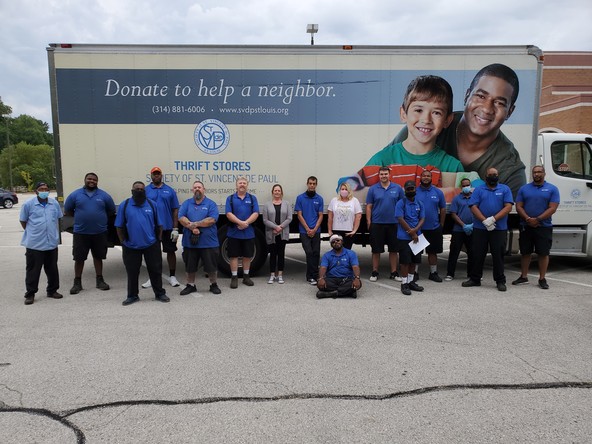 The Outlet is the new home for our Trucks and Call Center. The Call Center schedules furniture pickups and sends out our wonderful Trucking Department for pickups. If you have any donation inquiries or would like to schedule a furniture pickup, please call (314) 881-6006 or email [email protected].
4. The location is actually an old Schnuck's building.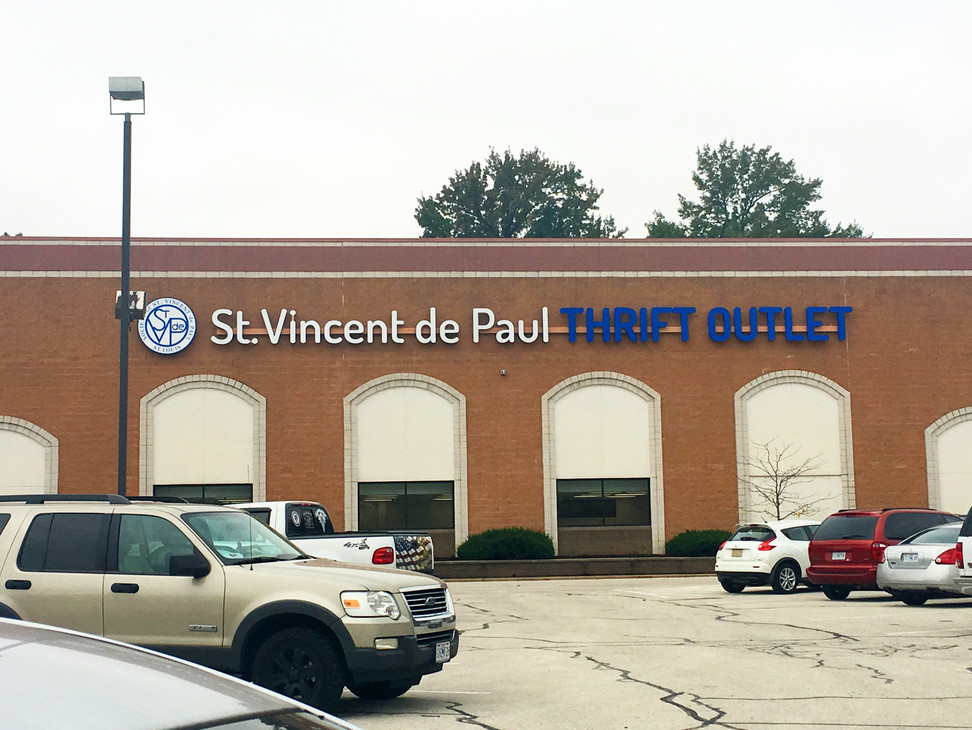 We are so grateful we were able to acquire this building to house our Outlet Store. We love being part of the Cool Valley community!. If you look closely, you can see elements of the building that are typical of a Schnuck's grocery store.
5. We have the best staff!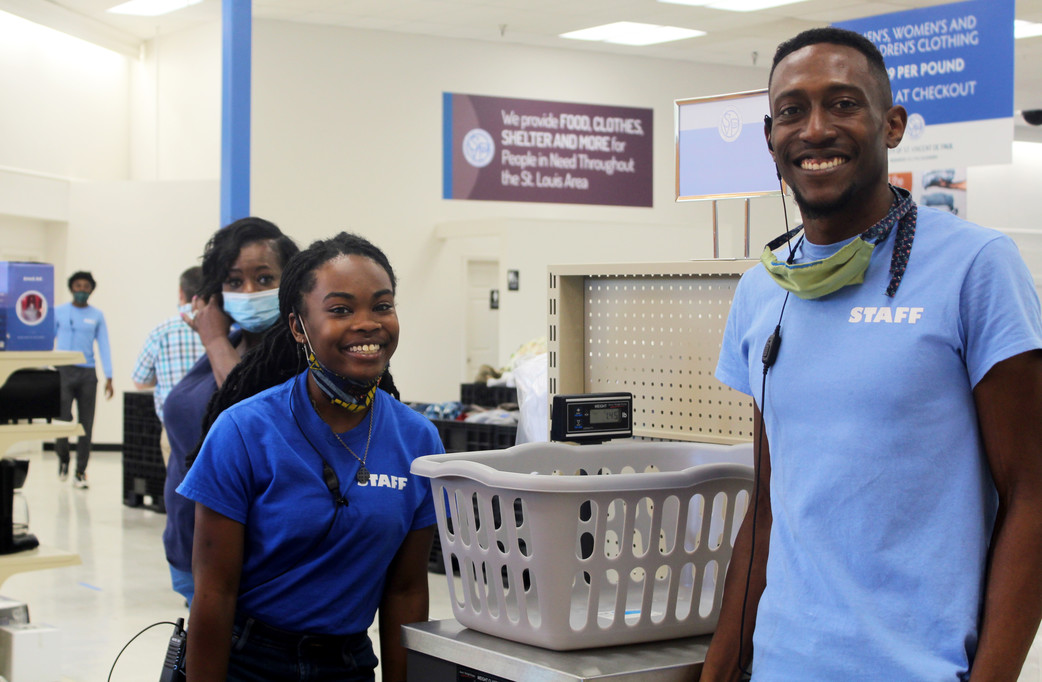 The SVdP Thrift Outlet is staffed with wonderful workers dedicated to the mission of the Society. Each one provides great service and helps our Neighbors in Need. In fact, some of the Thrift Outlet employees had been working for SVdP for some time before transferring locations! Stop by and say "Hello!" at 1225 S. Florissant Rd., Cool Valley, MO 63121.
November 2, 2020 - 9:12am