Archbishop Peter Kenrick and 175 Years of St. Vincent de Paul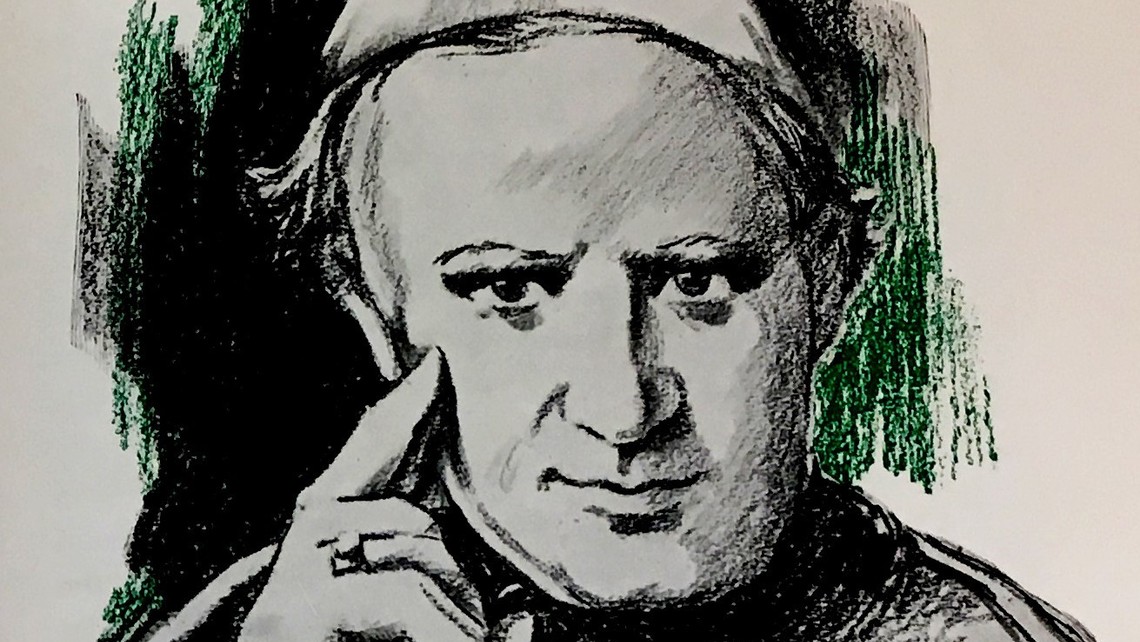 Peter Richard Kenrick was born in Dublin, Ireland in 1806. After finishing college in Maynooth, Ireland, he was ordained in 1832. He travelled to Philadelphia to see his brother Francis Patrick, the Bishop of Philadelphia and later the Archbishop of Baltimore.
As a priest in Philadelphia, Kenrick wrote several works, including The New Month of Mary, The Holy House of Loretto and The Validity of Anglican Ordinations, which wasn't challenged for over 100 years. In 1843, he was named coadjutor, assistant and successor, of St. Louis by Bishop Joseph Rosati.
Just four years later, Bishop Rosati passed away and Kenrick took his place. When he first stepped in, the St. Louis diocese included the entire area of the Louisiana Purchase, except Iowa, Louisiana and Minnesota. Pope Pius IX raised St. Louis from diocese to archdiocese, making Kenrick the first Archbishop of St. Louis. During Kenrick's time as Archbishop, St. Louis grew 30 times the size in population. Kenrick helped parishes in St. Louis grow by establishing a bank to help fund diocesan programs, which he managed for about 15 years.
Archbishop Kenrick made waves during his leadership. He started a Catholic journal and opened a seminary in Carondelet. In 1849, the cholera epidemic hit St. Louis, taking thousands of lives. Running out of burial ground, Kenrick purchased farmland for a new rural Catholic cemetery. Calvary Cemetery opened in 1854 where Kenrick was its first president.
He took a neutral position during the Civil War and urged his diocese to oppose the Missouri Drake Constitution. The Drake Constitution was a law that prevented people who supported the Confederacy from assuming any position of influence. Judges, lawyers and sheriffs who did not support the State during the Civil War would be removed from office. Teachers, priests and clergymen, regardless of political views, would be forced to take oath pledging their allegiance to the Union before they could perform any of their duties. John A Cummings, a priest from Kenrick's Archdiocese, did not take the oath before performing a Mass and was arrested. Archbishop Kenrick appealed to the Supreme Court and the oath was later declared unconstitutional.
Archbishop Kenrick was the one who gave Bryan Mullanphy permission to start the very first U.S. Society of St. Vincent de Paul in St. Louis. Read more about the founding of the St. Louis Society in our previous post.
During the First Vatican Council, Archbishop Kenrick opposed the doctrine of papal infallibility, which stated that the Pope is free of error when pronouncing dogma. Archbishop Kenrick argued that papal infallibility would keep non-Catholics away from the Church, cause a schism within the Church and could not be declared infallible until the bishops of the world agreed on the matter at hand. Kenrick was in the minority opinion and his views were not accepted by the majority.
John Joseph Kain was named as Kenrick's successor. In 1896, Pop Leo XIII canonically deposed Archbishop Kenrick because of sickness. He passed away later that year and is buried in his Calvary Cemetery. Kenrick-Glennon Seminary, the seminary of the Archdiocese of St. Louis, is named after him.
February 19, 2020 - 9:53am