Bryan Mullanphy and 175 Years of the Society of St. Vincent de Paul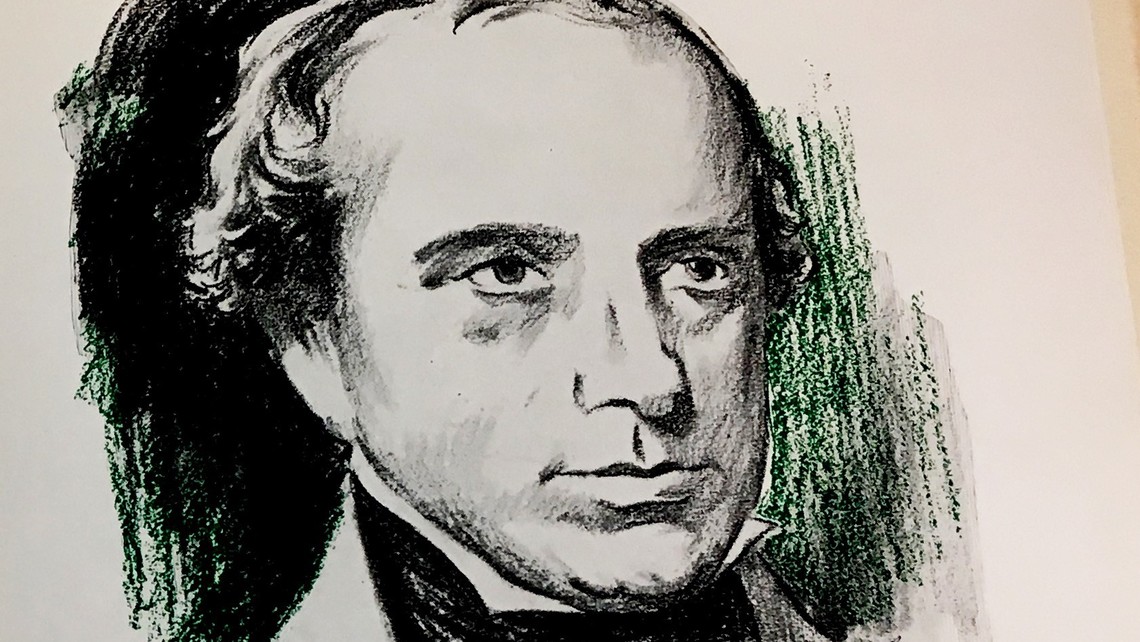 Born in 1809 in Baltimore, Bryan Mullanphy and his family spent their lifetimes investing in the city of St. Louis. Father of Bryan, John Mullanphy brought his wife, Elizabeth, and their eight children, seven girls and one boy, to the new territory of St. Louis-part of the Louisiana Purchase. St. Louis had only a population of around 1,200 and barely any civilization.
John Mullanphy became St. Louis' first millionaire by selling cotton to England during the War of 1812. John and Elizabeth sent their children to schools in Europe, as there were not many in St. Louis. The Mullanphys were Catholic and humbly distributed their wealth around the city. John donated land for the first Catholic hospital in the U.S., helped open the first U.S. bank in St. Louis, and opened the Mullanphy Orphanage, where he gave money to Sister Rose Philippine Duchesne's Sisters of Sacred Heart to educate several orphaned girls.
Bryan, on the other hand, was so generous with his money that John considered him to be reckless. In 1833, six years after Bryan's return to St. Louis from school, John died of cholera.
Bryan used his education to become a prominent lawyer. He was a member of the St. Louis Board of Alderman, served as Judge of the St. louis Circuit Court and served as Mayor of St. Louis for a one-year term.
Bryan co-founded the first U.S. chapter of the Society of St. Vincent de Paul in St. Louis, Missouri at the Old Cathedral. Learn more about how the Society came to be in our previous post With SVdP, Bryan visited poor areas to give people medical help and food. He spoke four languages fluently and was therefore able to communicate easily with new immigrants to the city. He founded the Travelers Aid Society and the, now historic, Mullanphy Emigrant Home.
Bryan Mullanphy died in 1851 at the age of 42 and is buried in Calvary Cemetery. He left one-third of his holdings in a trust fund to help emigrants travelling through St. Louis settle in western United States. Never married, the Mullanphy name got lost in the family tree of over 1300 members after his sisters took their husband's names. However, the name "Mullanphy" still lives in on various places throughout St. Louis like Mullanphy Park, Mullanphy Elementary School and Mullanphy Street, honoring the man who provided so much of this city's foundation.