Dr. Moses Linton and 175 Years of the Society of St. Vincent de Paul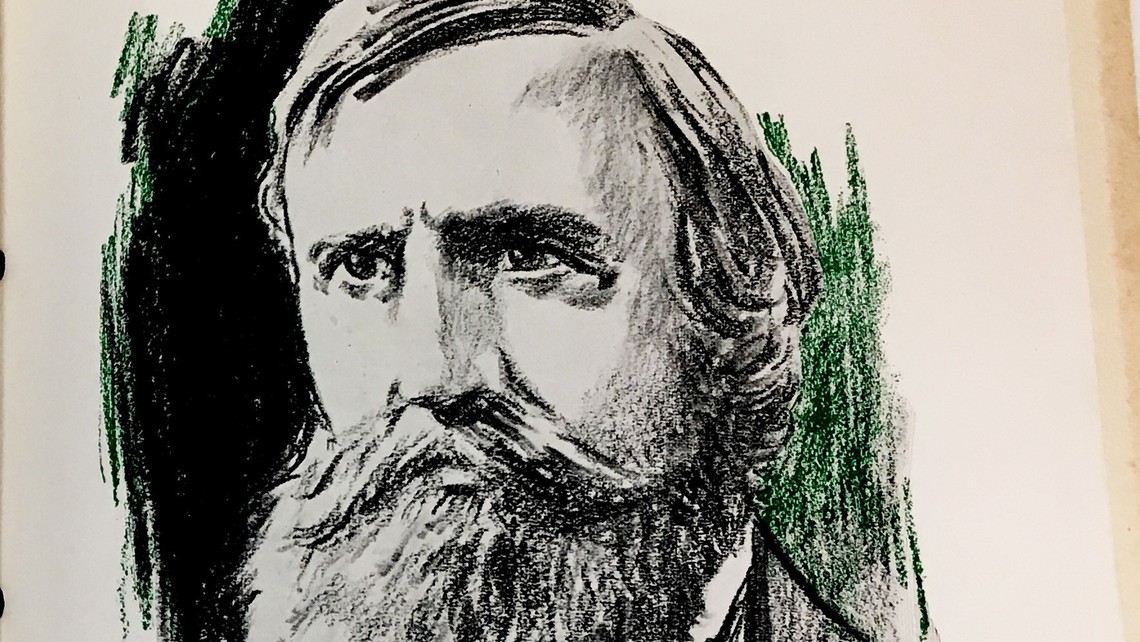 Moses Linton was born in 1808 in Kentucky. As a child, Linton carried around a book of anatomy, which inspired his choice of profession. He lived in Kentucky up until 1842, receiving his medical degree at Transylvania University, becoming Dr. Moses Linton. He moved to St. Louis when he was asked to join the faculty of St. Louis University Medical School.
While at SLU, Dr. Linton achieved a number of academic feats. He founded the St. Louis Medical and Surgical Journal, published Outlines of General Pathology, established the Academy of St. Louis, received a Master of Arts and served as a member of the Missouri State Convention.
In 1849, the cholera epidemic reached St. Louis. The plague resulted in about 20 burials a day in St. Louis. About one-third of the city's residents fled, but Dr. Linton stayed to use his medical talents to treat others alongside Jesuit priest Father Pierre Jan De Smet, who would stay at St. Louis University in between his worldly travels. Dr. Linton served as house physician for the Jesuit staff and students of SLU. Dr. Linton was able to keep every single person he treated from dying of cholera. The university thanked him with an engraved stone tablet. A patient expressed even more gratitude by giving Linton a new journal as a present the following Christmas. This journal would soon become known as The Linton Scrapbook.
The Linton Scrapbook was a collection of shared interests authored by Linton and his good friend, Father De Smet. They began collaborating on the scrapbook after meeting rev. James Bouchard and deciding he was fascinating subject. They filled the first 18 pages with Bouchard's biography. De Smet began to use the album as a way to share his stories and new information about his travels and work with Native Americans with his friend. Dr. Linton was very busy as St. Louis University and bonded with De Smet over the shared album. Linton has a few entries here and there, but the album mostly consists of entries from De Smet. Some of them include The Lord's Prayer in 18 different Native American languages, water-color paintings and obituaries of other Jesuits.
Linton was also friends with many other Jesuit priests. He was humble and committed to his faith. Linton cofounded the first U.S. chapter of the Society of St. Vincent de Paul in St. Louis with his friend Bryan Mullanphy and became the first president. Read more about the Society's beginnings in St. Louis in our previous blog post.
Dr. Moses Linton passed away in 1872 at the age of 64 in St. Louis. He is buried in Calvary Cemetery.