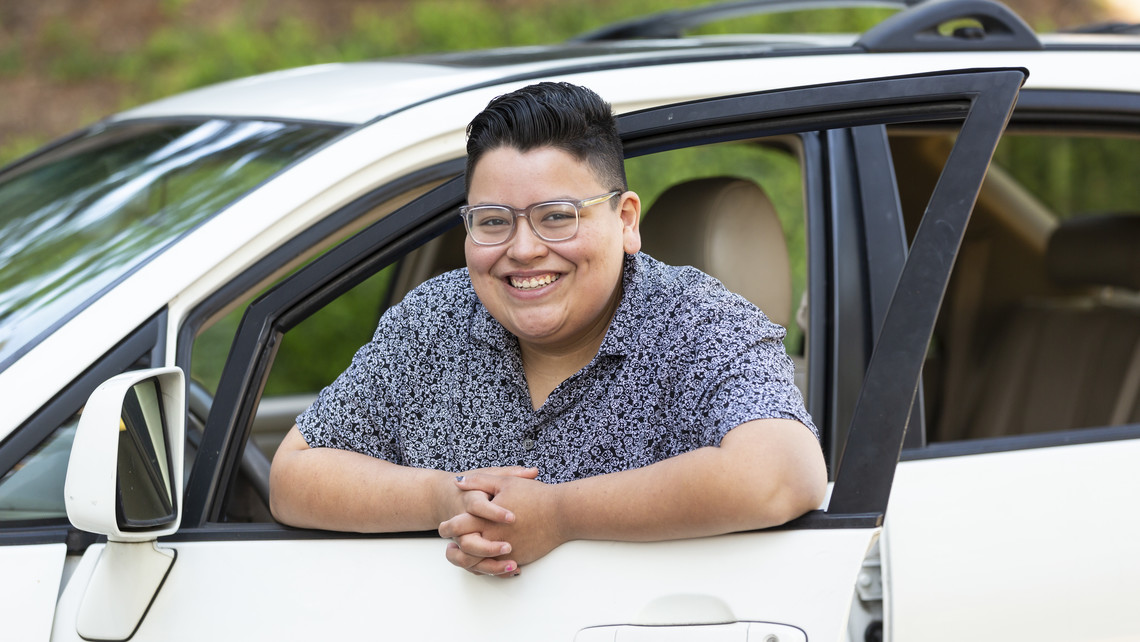 Your donations are put to work to help people like Joy. SVdP was able to provide her with a used but reliable car that would help get her to school and to work.
Having reliable transportation, something so many of us take for granted, has made a positive impact on Joy's life. She can get herself to and from school and pick up more hours at work. But even more than that, your support allowed Joy to reconnect with her family.
"I was able to visit my dad who lived in Arkansas. He passed away recently, and because of the car, I was able to spend time with him," says Joy.
Today, Joy focuses on her studies and work, and helps to care for her mother who recently had a heart attack. Despite all of these hardships, Joy is thriving. She has been accepted to attend university next fall where she will study social work.
"The people at St. Vincent de Paul have been super nice. I still get messages from them asking how I'm doing. It's great to have these people in my life now," says Joy.
Your generosity allows St. Vincent de Paul to make a real difference in the lives of those in need.
January 11, 2022 - 10:05am