Mission Moments: Partnering in Hope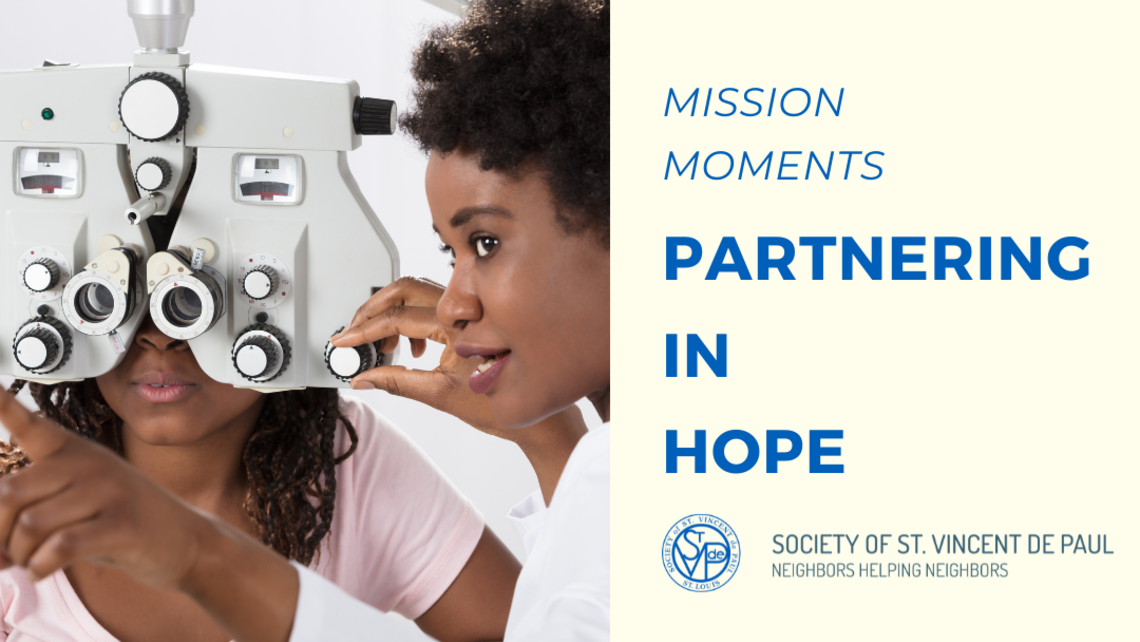 As the pandemic was shutting down businesses and impacting the livelihoods of countless St. Louisans, a local vision care provider wanted to help. Fortunately, one of the employees of this company had once been a Neighbor in Need, and she connected this vision care provider with St. Vincent de Paul.
Thanks to their partnership, a local Vincentian has been able to help two people a month get eye exams and glasses free of charge.
Since many of these Neighbors in Need don't have cars, this Vincentian also drives them to their appointments, as well as the second visit for any necessary adjustments.
One Neighbor who was recently helped had been blind in one eye from a young age. A father of three young children, this Neighbor couldn't afford eye care – but next week, with the help of SVdP, he has an appointment to pick up a new pair of glasses.