Father Ambrose Heim and 175 Years of the Society of St. Vincent de Paul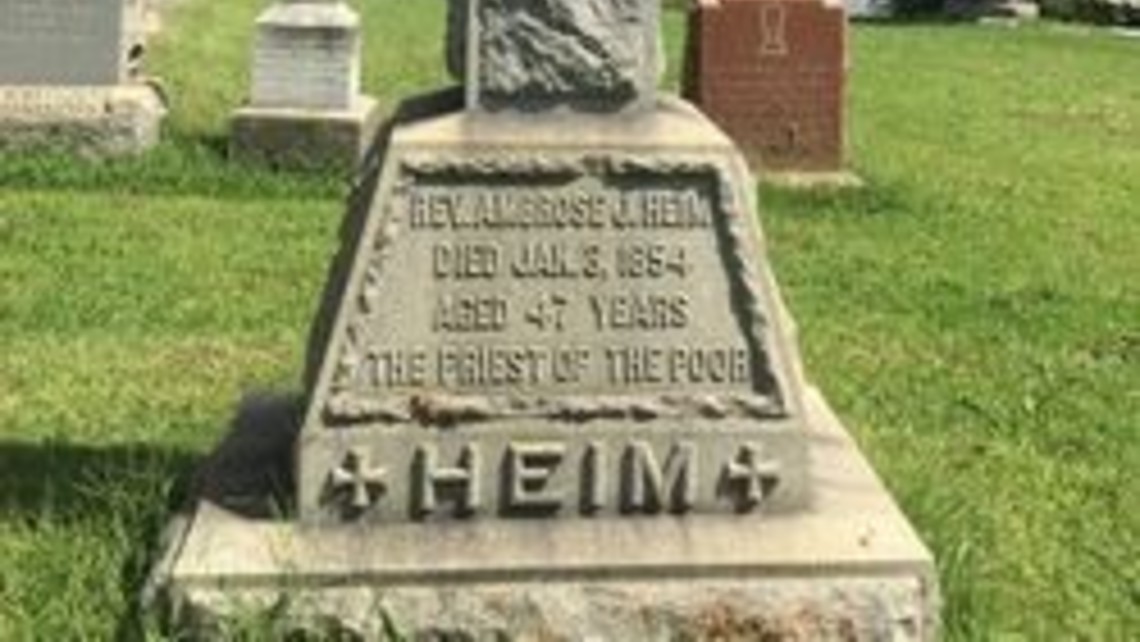 Father Ambrose J. Heim was born in Germany in 1807. He came to St. Louis in 1832 an entered the seminary at St. Mary's of the Barrens in Perryville, Missouri.
Little is known about Father Hein's life except for the fact that he was defined by his mission and service to the poor. He had "extraordinary zeal and ministry" with the poor. Father Heim was actually known as "The Priest of the Poor." He personally sought out those in need and vice versa. He spoke French, German and English fluently and was able to help those who had immigrated from Europe. Like many others at the time, Father Heim personally helped those affected by the cholera epidemic in 1849. Read about how other founding members of the Society helped during the cholera epidemic.
Father Heim's most known project is the People's Bank. The People's Bank served all people of St. Louis. Many of its customers were ordinary workers who felt more comfortable taking their smaller paychecks to Father Heim. Heim opened up the modern credit union to those who would otherwise not have easy access. When the bank closed, Heim donated any leftover funds back into the Church. Archbishop Kenrick was so inspired by Father Heim's bank that he copied his idea and used his own bank to fund and expand the parishes of St. Louis's Archdioceses, which you can read more about in our other article.
Father Heim was instrumental in the founding of the first U.S. chapter of the Society of St. Vincent de Paul. Archbishop Kenrick knew it would be most fitting to appoint The Priest of the Poor as the Conference's first Spiritual Advisor. Read more about the Society's beginnings here.
Father Ambrose Heim died in 1854 at the age of 47. He is buried in Calvary Cemetery and is honored in the ceiling mosaic at the Old Cathedral.